Did you know that you can check for yourself to see what side effects, deaths, hospitalizations, and more have been reported by the public to the CDC regarding the CoVid-19 vaccines and others?  Well you can! Here's the report through January 2021 >> CoVid19 Vaccine Adverse Events (VAERS) Results thru January 2021.
The Vaccine Adverse Event Reporting System (VAERS) at https://wonder.cdc.gov/vaers.html provides this information by state, country or all locations.  Click "I Agree" at the bottom of the screen to proceed to the query section, then select "Request Form".  Click here for a video demo on how to navigate the system.
The mainstream media may not provide this type of detailed information or it may not make the headline news.  Knowing these factors can empower you to make informed decisions when weighing the pros & cons in becoming immunized from the SARS-CoV-2 coronavirus.  Although these statistics can appear alarming, further investigation is needed to absolutely determine if the events were directly due to the vaccines.  A disclaimer to this affect appears on the website and at the end of the report posted here.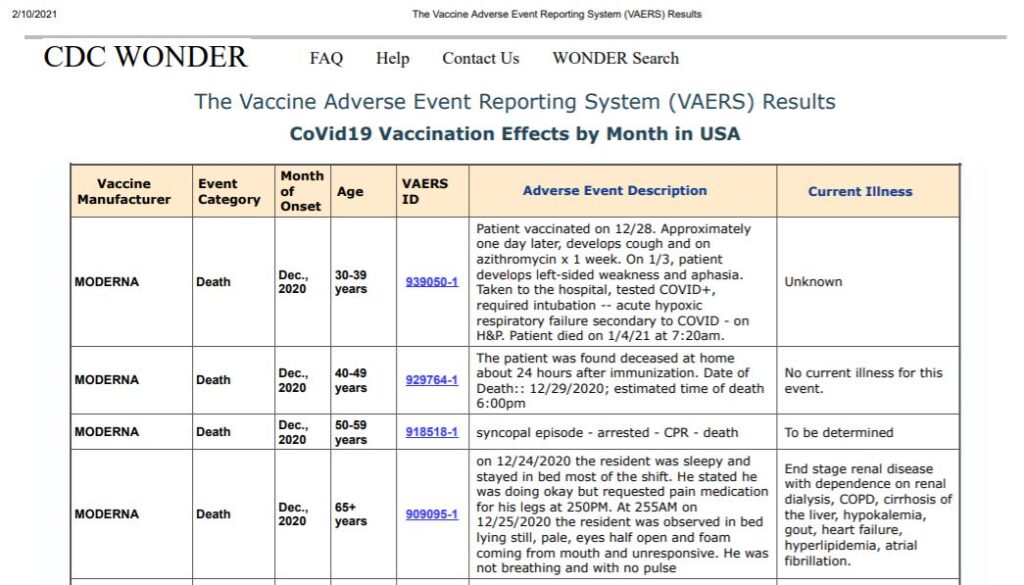 Visit
Example of CDC Report on Adverse Events from CoVid19 Vaccine thru January 2021