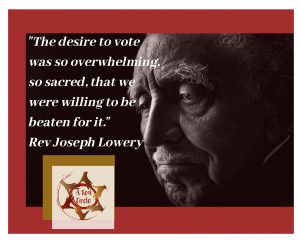 Our Votes Matter
Learn how to locate your senator or representative here.
TurboVote offers information on how to register to vote in Missouri and more. Click here to learn more.
Next local election is April 6, 2021. Learn who and what is on the ballot in your community here.
---
A Red Circle follows policy around healthy food access and education justice. Learn more about the bills A Red Circle is following during the 2021 legislative session:
Healthy Food Access
HB 596 Authorizes a tax credit for reestablishing a grocery store in a food desert
HB 597 Establishes the "Missouri Food Security Task Force."
Current action step for this bill is to email Representative Vescovo and ask him to refer the bill to committee. We have prepared a script for your convenience:
Hello Representative Vescovo,
My name is (insert name) and I am currently a resident of (city you are a resident of). I am writing to express my concern about food insecurity in Missouri. A report published by the Missouri Coalition for the Environment found that in St. Louis, 26.8% of residents are low income and have low food access within a mile. These residents are a part of the estimated 850,000 Missouri residents that experience food insecurity, or a lack of access to nutritionally adequate foods for an active, healthy life. State Rep Ian Mackey is sponsoring HB 597, which will create a Missouri Food Security Task Force. This bill could help ensure that all Missouri residents have proper access to healthy food. That is why I am asking you to please refer HB 597 and HB 596 to the Agricultural Committee.
Thank you,
(your name)
Education Justice
HB 119 Modifies provisions relating to seclusion and restraint policies in public schools
HB 120 Prohibits the suspension of students in kindergarten or in any grade not higher than the third grade
Contact us to get involved in this important policy work.